Discovery Optics EU
Current discounts
The new rules have made it a little more complicated to manage discount promotions. Emellett a változó Forint – Euró árfolyam is jelentősen nehezíti az akciók kezelését. Thus, the current discounted price on the site may be higher than the best price within 30 days. And of course a discounted price calculated at a low EUR exchange rate can be significantly lower than a discounted price calculated at a high EUR exchange rate while in reality not changing the discount rate at all.
Discovery HD/34 FFP 4-24X50SFIR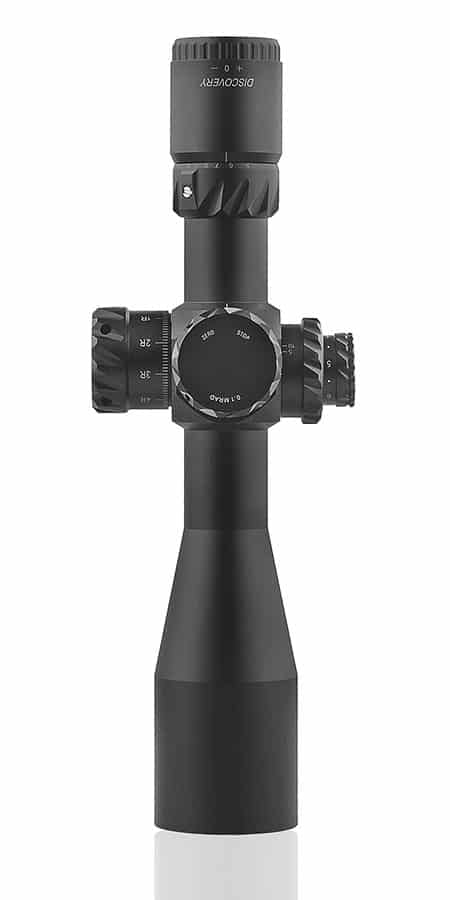 strong, robust design
With its 34″ tube and rugged design, it's a rugged riflescope with excellent image quality.
The recoil stop design ensures accurate hits even with large calibres.
Large and robust ZERO STOP towers make it easy to return to a given setting.
First Focal Plane
That is, the advantage of an FFP (First Focal Plane) crosshair is that the possible hold on the ballistic crosshair is always the same regardless of the magnification. So if the holding for a given distance at a given distance is 1 MIL then it will always be 1 MIL regardless of the magnification.
Recommended use
We recommend it mainly for hunters up to larger calibers and for sporting use for those who want to use a quality scope at a reasonable price.